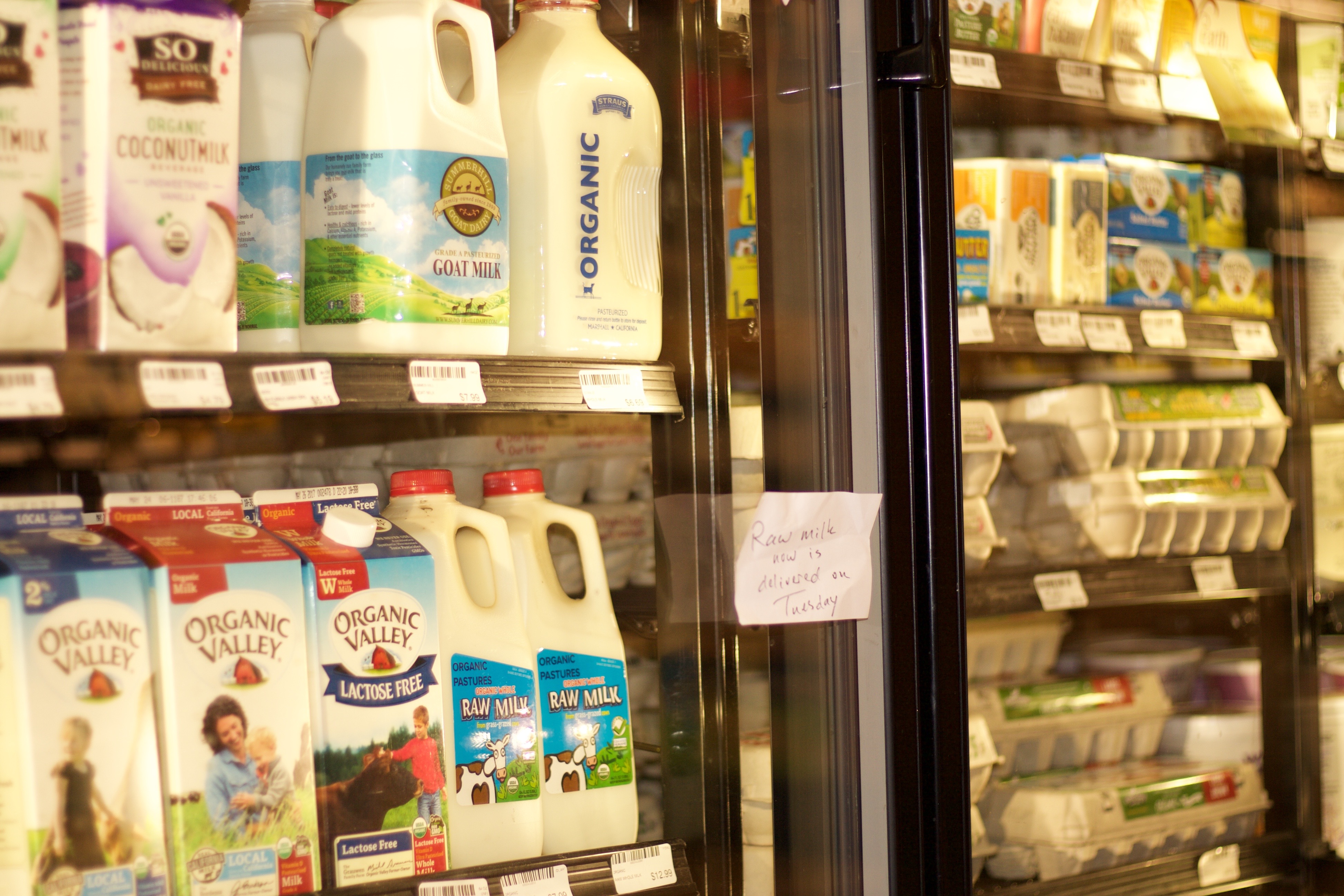 Welcome to our Grocery Department, the heart of our natural foods store! Here, we offer an extensive range of wholesome and nourishing products to meet all your grocery needs. From fresh dairy delights to gourmet cheeses, dinner staples to gourmet snacks, and refreshing beverages to delightful treats, we have carefully curated a selection that embraces the essence of natural and organic living.
Discover the richness of our dairy section, where you'll find a variety of options to suit your preferences. Indulge in the creamy goodness of raw milk, cherished for its unparalleled freshness and nutritional value. Whether you enjoy it on its own or incorporate it into your favorite recipes, our raw milk is a true farm-to-table experience.
Quench your thirst with our selection of refreshing beverages, ranging from organic juices bursting with natural flavors to specialty teas and nutritious plant-based milk alternatives. Hydration never tasted so good!
For those seeking convenience without compromising on quality, our frozen foods and ice cream section is a treasure trove of flavorful options. From quick and easy meal solutions to delectable desserts, our frozen offerings cater to a range of dietary preferences, including vegan, gluten-free, and more. Indulge in guilt-free treats or whip up a satisfying dinner with the utmost convenience.
Explore our aisles of dinner staples and condiments, where you'll find everything you need to create wholesome and delicious meals. From organic grains, legumes, and pasta to an array of flavorful condiments and sauces, we offer the essentials to elevate your culinary adventures.
When it comes to satisfying your snacking cravings, we have you covered with our selection of chips, snacks, and cookies. Discover an assortment of organic and wholesome options that deliver both taste and nutrition. Whether you prefer savory or sweet, you'll find a wide variety to tempt your taste buds.
Lastly, for the connoisseurs of fine cheese, our gourmet cheese section is a haven of artisanal delights. Delight in the complex flavors and textures of carefully selected gourmet cheeses, sourced from passionate producers who prioritize craftsmanship and quality. Elevate your cheese platters, sandwiches, and culinary creations with our exceptional selection.
Contact Charlie in the grocery department