---
CERTIFIED ORGANIC PRODUCE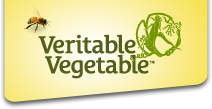 Our produce distributor Veritable Vegetable is from San Francisco, CA.  They do an amazing job of sourcing ONLY organic certified items mainly from California. We receive our delivery three times a week which enables us to keep a constantly fresh and new rotation of fruits and vegetables.
We try to source locally whenever possible and if you're lucky enough to get the rainwater oranges from Winters, CA stock up!
All of our produce is 100% certified organic.  We try to bring in unique items while also stocking the staples.  If there is ever an item you'd like to see on our shelves or order a full case of, please let us know!!
Contact Emily in the produce department