---
CERTIFIED ORGANIC PRODUCE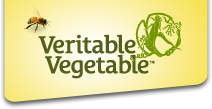 Our produce distributor Veritable Vegetable is from San Francisco, CA.  They do an amazing job of sourcing ONLY certified organic items. We receive our delivery three times a week which enables us to keep a constantly fresh and new rotation of fruits and vegetables.
We take pride in offering a wide selection of organic fruits, vegetables, and herbs that are sourced as locally as possible, ensuring the freshest and most vibrant produce for our valued customers.
We believe that the key to a healthy lifestyle starts with fresh, nutrient-rich ingredients. That's why we have established strong partnerships with local farmers who share our passion for organic and sustainable farming practices. By sourcing our produce as locally as possible, we not only support our community but also reduce our carbon footprint and promote the health of our planet.
Step into our Organic Produce Section and be greeted by a colorful array of seasonal delights. From juicy berries and crisp apples to leafy greens and fragrant herbs, our selection is a testament to the flavors and diversity of the region we call home.
We understand that your health and the health of the planet go hand in hand. That's why we strive to offer a wide range of organic options, from everyday staples to unique and heirloom varieties. Our knowledgeable staff is always available to provide guidance, share recipe ideas, and offer information on the nutritional benefits of each product.
Visit our store today and discover the joy of locally sourced, organic produce. Taste the difference, feel the difference, and embrace the natural goodness that California has to offer.
Contact Emily in the produce department